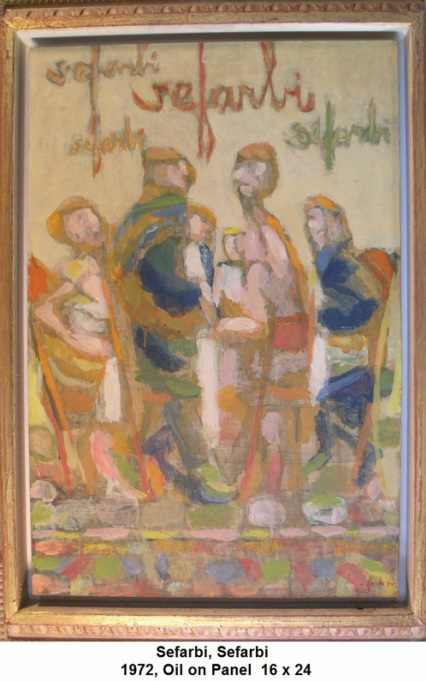 Harry Sefarbi 1917-2009

The American artist, Harry Sefarbi, was born in Chester, Pennsylvania in 1917. After serving in the infantry in World War II, (and earning a bronze star), he returned to Philadelphia. He attended the Pennsylvania Academy of the Fine Arts. and, in 1947, he enrolled in the two-year course at the Barnes Foundation, developed by the brilliant scientist and art collector, Dr. Albert C. Barnes.

Sefarbi went to Europe in 1950. He lived and painted in Paris, studied at the Academie de la Grande Chaumiere, and traveled widely. In 1953, he was offered a teaching position at the Barnes Foundation. He accepted, and again returned to Philadelphia. He established his studio in Powelton Village, while continuing to teach at the Barnes Foundation until 2008. Sefarbi remained committed throughout his life to the philosophy and teaching methods developed at the Barnes Foundation.

Sefarbi exhibited his work in one-man and group shows throughout his life. He had solo exhibitions at the Friends Neighborhood Guild in Philadelphia Pa (1958, 1964), the Green Hill in Lower Merion, PA (1970, 1976) and the Woodmere Art Museum (1984, 1991, and 2002). His work is known for his use of color and pattern, his witty subject matter, and unique narrative style. The medium is primarily oil on canvas or board, but he also created works in crayon and watercolor. Sefarbi made the frames for many of his paintings, frequently using an innovative "floating" design to set off his works.

Numerous private collectors and galleries own Sefarbi's paintings. Dr. Barnes purchased a 1949 Sefarbi portrait and added it to the collection in 1950, hanging it in Room IX. Sefarbi's paintings are also owned by galleries such as the Woodmere Art Museum, and Newmann & Saunders Galleries. An upcoming exhibition of works by Sefarbi will open on September 21, 2014 at the Wayne Art Center, 413 Maplewood Avenue, Wayne, PA 19087. The exhibition will hang through November 15, 2014 in the Davenport Gallery there.
For more information about the Wayne Art Center, visit its website at www.wayneart.org.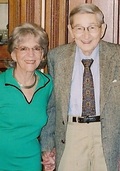 Harry and Ruth

---